A Runner's Investment
I've been asked by friends who are interested to start running, "Tina, what shoes should I get?"

And I tell them that whatever brand they choose isn't as important as the kind of shoe that fits the arches of their feet and the way they run.

I learned the hard way that the wrong footwear can lead to serious injury.

After months of trial and serious error (with a few pairs of running shoes, I might add), I've come to discover that I'm an overpronator with high arches. Which makes me a pretty unusual case.

Wait up! you might say. What's an overpronator?

This is where discovering that the kind of shoe that fits you will take precedence over shoe brands.

Now, I don't claim to be an expert by any means; this post is just a product of having researched many times in the past (and talking to salesmen in running stores).

Let me break it down for you in the best way I know how: through words and doodles that I prepared especially for this post. #geekmodeon!


There are three kinds of runners: an
overpronator
, a
neutral
, and a
supinator
.
Let's go through each of them.
If you're an overpronator, you'll be/do either or both of these things: you're
flatfooted
or you have a tendency to run with your
heels turned outward
.
If this is the case, you should look for
motion control shoes
. The soles are usually thicker and there's more support in the arch area, which will correct the outward turn of your feet.
I discovered that I would run with my heels turned outward, even if I have relatively high arches. Which made me an overpronator.
So what I do is use the following shoes with arch support inserts or orthotics (sometimes I run with wraps to support my arches even further):
New Balance MR 870
Nike LunarGlide+ 4
A friend of mine, Eina, uses the following (and swears by them):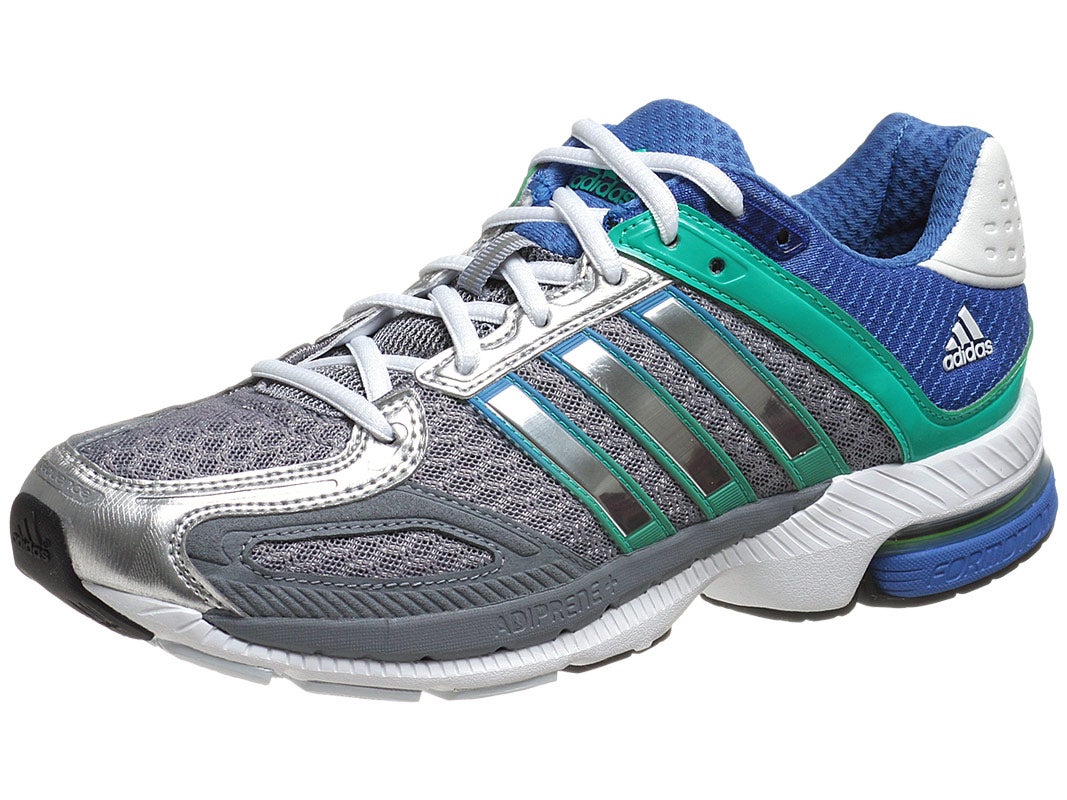 Adidas Supernova Sequence 5
If you're a neutral, congratulations! You can wear pretty much whatever you want.
You'll likely have normal arches and your heels don't turn inward or outward. For more cushioning, you can use stability shoes but you can also wear minimalist/barefoot shoes if you like.
When I thought I was a neutral runner (which I realized I am not!), I used the following pair. I still do nowadays, but more for strength/conditioning exercises.
Adidas Climacool Ride
Some neutral runners prefer minimalist shoes. Like I said, they can wear pretty much whatever they want!
New Balance Minimus
My friend,
Mildred
, uses these. She's joining her first 21K this weekend at the NatGeo Earth Day Run. Go, Mildz!
Saucony Kinvara 3

I personally don't know of any supinators, so I can't refer shoe suggestions based on people's experience.

However, the tell-tale signs of a supinator are the following: high arches and feet turned inward.
Usually, supinators would need shoes that are very flexible, with superior cushioning in order to support their high arches.
If I were a supinator, I'd probably want to own a pair of these:
Nike Free Run+
Or these.
Newton Cushion Racer
When choosing a pair of running shoes, it's best to go to dedicated running stores where trained salesmen can assess how you run and suggest the kinds of shoes that best support your arches (or lack of arches).
Running may be a free sport — unlike most other sports that require you to sign up for a membership, have you pay an instructor or coach's fee, or encourage you to invest in equipment — but a serious runner should really invest in a good pair of running shoes. In the long run, quite literally, they'll help you run more efficiently and prevent injuries.
Happy shoe selecting and running!