Tri Wish List
I haven't even competed in a triathlon, and already, I'm dreaming of a list of things I wish I had come race day this November. Or, more realistically, these are the things I would need to invest in if I decide to continue competing in triathlons in the future.

FOR THE WHOLE RACE
Since I'm not part of a team anyway (unless I consider my brother, Chuck, who's supposed to join me this November), I've decided to make my color scheme red, white, and black.
I'd love to have a tri suit that looks like this.
Pearl Izumi Elite Tri Suit
In keeping with that color scheme, my tri goggles and swim cap should look like this:


Speedo CGX Tri Goggles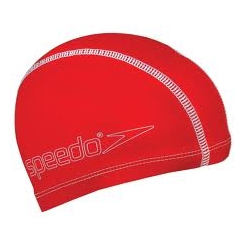 Speedo Pace Cap (I prefer this over the silicone cap)
BIKE LEG
Definitely, I'd need a road bike.
Even if there are more popular road bike brands (i.e. Cervelo, Specialized), I am a brand loyalist and I would like to own a Merida road bike to complement my current Merida Kalahari Six MTB.
Merida Scultura Evo 905
Gear-wise, I'm not as updated when it comes to road bike gear sets compared to their MTB counterparts. I suppose, for now, that as long as I can shift easily and I have more than eight speeds to choose from, I'm good.
I'm still scared to get cleats — I have a feeling I'll fall over and over again — so I prefer to have clipped pedals for now.
Toe-clip pedals
RUN LEG
I already mentioned this
here
, but I'd love to own a lightweight pair of running shoes. Not sure yet if I wanna get into the whole near-barefoot experience, but as long as I can run comfortably and feel light while doing so, I'm happy.
Mizuno Wave Ronin 4
To keep my mind away from the pain and/or fatigue after having completed the swim and bike legs, I'd love to concentrate on the sounds coming from my iPod while running.
And to do that, I'd need proper running earphones — ideally waterproof, in case it rains — and a waterproof case for my iPod Shuffle.
Philips SHQ1017
Protective case for iPod Shuffles
Thankfully, I already have a visor and a pair of running/cycling Spyder sports optics (customized with my eye grade so I can clearly see while pedaling/running).
Now that I've seen this list, it looks like a serious overkill of red/black/white, but at least, if I were to race with these colors, I'd stand out the way
Tessa Prieto-Valdez
always does (pink, with a tutu)
when she races.
Or maybe not.
Anyway, it's always fun to think of one's dream list, whether it's a set of destinations you'd love to visit, goals you'd want to accomplish (finishing a triathlon has been one of mine for a while now), or things you'd want to save up for. It gives you a sense of purpose and helps you find fulfillment along the way.
What's on your bucket list? Praying that we all find the drive to get to where we need to be!
P.S. All images used here taken from Google.