Doodle Therapy
When I was a kid, I used to love drawing. Two of my summer breaks were spent taking lessons from two different teachers. In high school, my classmates would always ask me to draw for them when our homework required us to present our work in more creative ways. Then in college, I enrolled in a drawing class for one of my electives and we ended that semester with an exhibit of our works.

After college, drawing took the backseat to my writing and photography. It would resurface now and then in the form of doodles and comic-type one-offs. But I never really did anything about it. Part of it stemmed from hesitation, given that there were people far more skilled than I was.

This past week, though, I put aside all reservations. Whenever things got really hectic, I somehow managed to find stillness in the form of brushstrokes. And it did bring back the sense of comfort that I once used to feel as a child surrounded by sketchpads, pencils and colored pencils.

At first, I made a Cinderella doodle for my sister who needed encouragement at that point. Inspired by her favorite Disney character, Cinderella, I drew this.


Then I decided to do some more Disney renditions (since, after all, I'm the perpetual Disney kid).

Jasmine was born over the weekend.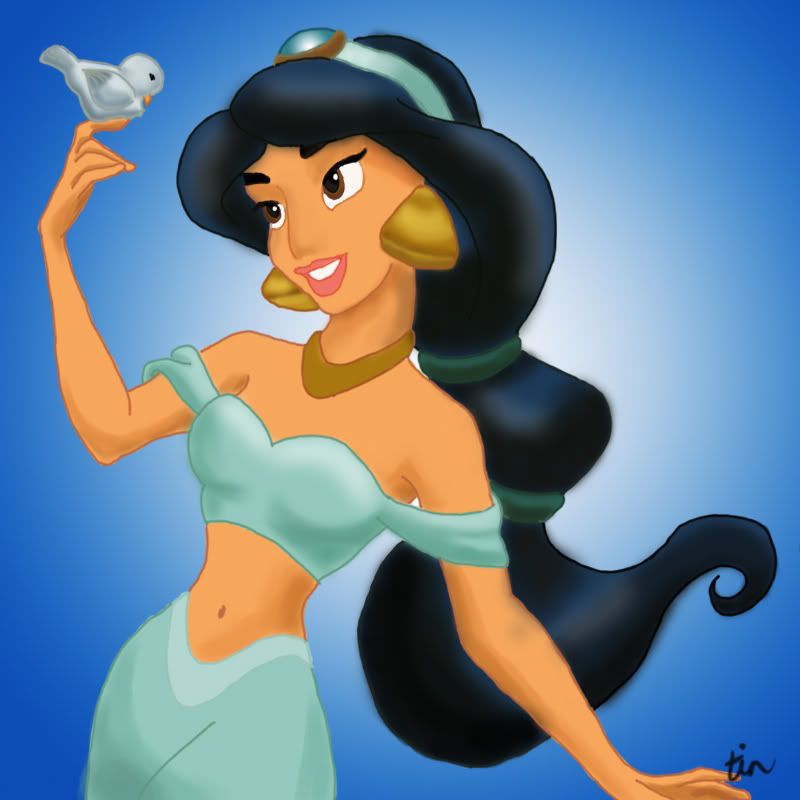 And since my dad was about to take a leap into another direction in his career, I dedicated this drawing of Peter Pan (his favorite character from childhood) to him.



My brother challenged me to do something from the Marvel series, and since I never really bothered to draw superheroes when I was younger, this was a welcome opportunity.

This morning, I finished my black and white rendition of Emma Frost.



My next challenge will be Magneto (GULP), which my kid brother asked me to do. After that, I'll try doing some actual portraits. I tried doing some several years ago, when I was still a relative Photoshop newbie, and I didn't like the output. Maybe by now, my technique somehow improved. I honestly hope that it did.

I realized also, while doing all of these this week, that I did miss drawing. I'd love to take a class again now that I have more of an appreciation of lighting and shadow (thanks to photography).

In the meantime, I'll start working on Magneto. He's quite an angular character and about 40% of him is shaded. Talk about Death by Carpal Tunnel Syndrome.

Wish me luck!